Guatemala (República de Guatemala) is located in northern Central America, bordering Mexico, Belize, Honduras and El Salvador. The country has coast towards both the Pacific Ocean and the Caribbean Sea, but the coast towards the Pacific is much longer than the one towards the Caribbean.

guat
With a population of over 16 million people (2014 estimate), Guatemala is the most populated of the Central American nations despite not being the largest one.
Tourism is very important for the Guatemalan economy and the country receives approximately 2 million tourists each year. In recent years, cruise ships stopping in Guatemalan seaports have helped boost this number.
Many tourists come to explore Maya archaeological sites, such as Tikal, Quiriguá and Iximche. Tourists interested in history are also inclined to visit the colonial city of Antigua Guatemala, a UNESCO World Heritage Site famous for its well-preserved Spanish Baroque-influenced architecture.
For eco-tourists, Guatemala is home to plenty of national parks and other protected areas, including the famous Maya Biosphere Reserve in Petén.
Safety
In 2016, an average of 101 murders were reported per week in Guatemala. In a vast majority of the cases, the victims were not foreigners. Still, the sheer amount of murders and murder attempts increases the risk of tourists becoming casualties in the crossfire. There has also been a lot of violent crimes reported where foreigners have been the intended targets, including assault, armed robbery, carjacking, rape and kidnapping.
The zones 10, 14 and 15 used to be considered safe zones in Guatemala City but this is no longer the case.
Short facts about Guatemala
Name
República de Guatemala
Motto
Libre Crezca Fecundo
Anthem
Himno Nacional de Guatemala
Official language
Spanish
Area
108,889 square kilometres

(42,042 square miles)

Population
16,2 million (2014 estimate)
Capital
Guatemala City

(Nueva Guatemala de la Asunción)

(Coordinates: 14°38′N 90°30′W)

Currency
Quetzal (GQT)
Time zone
UTC -6
Traffic
Drives on the right
Calling code
(+) 502
Internet TLD
.gt
Major cities, towns, etc
| | | |
| --- | --- | --- |
| Name | Population | Department |
| Guatemala City | 1,110,100 | Guatemala |
| Mixco | 473 080 | Guatemala |
| Villa Nueva | 406 830 | Guatemala |
| Petapa | 141 455 | Guatemala |
| San Juan Sacatepéquez | 136 886 | Guatemala |
| Quetzaltenango | 132 230 | Quetzaltenango |
| Villa Canales | 122 194 | Guatemala |
| Escuintla | 103 165 | Escuintla |
| Chinautla | 97 172 | Guatemala |
| Chimaltenango | 82 370 | Chimaltenango |
Källa: Geonames.org/GT/largest-cities-in-guatemala.html
Geography
Guatemala is a mountainous country, with the southern coastal area and the northern lowlands of Petén being two notable exceptions. Guatemala has 14 recognized ecoregions and is home to various environments such as deserts, hilly valleys, dry highland peaks, wetlands, lakes, swamps and over a hundred rivers.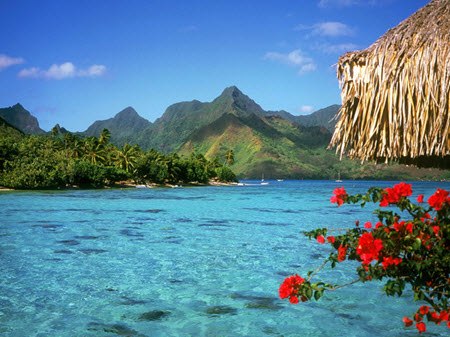 The mountain range Sierra Madre which enters Guatemala at the Mexican border contains several steep volcanic cones, including the 4,220 meter high Tajomulco which is the tallest point in Central America. All of Guatemala's 37 volcanoes are within the Sierra Madre mountain range – including the active Pacaya, Fuego, Tacaná and Santiaguito.
Guatemala is also home to a northern mountain range that runs from near the Mexican border to near the Caribbean Sea. This mountain range changes name as it progresses through the country. Between the two mountain ranges is the Motagua valley with the Motagua river and its tributaries.
A majority of Guatemala's well-known cities are found in the highlands or in the Pacific region. This includes Guatemala City and Antigua Guatemala – both located in the central highlands.
Climate
The climate is hot and humid in the lowlands of the Pacific region and in Petén. The highlands enjoy a more temperate climate. At high elevations in the Chuchmatanes range, the temperature sometimes drops down to freezing cold. The easternmost departments of Guatemala are characterized by a hot and dry climate.
Guatemala is vulnerable to hurricanes. In 2005, Hurricane Stan killed over 1,500 people in Guatemala; most of them died due to flooding and landslides rather than direct wind damage.